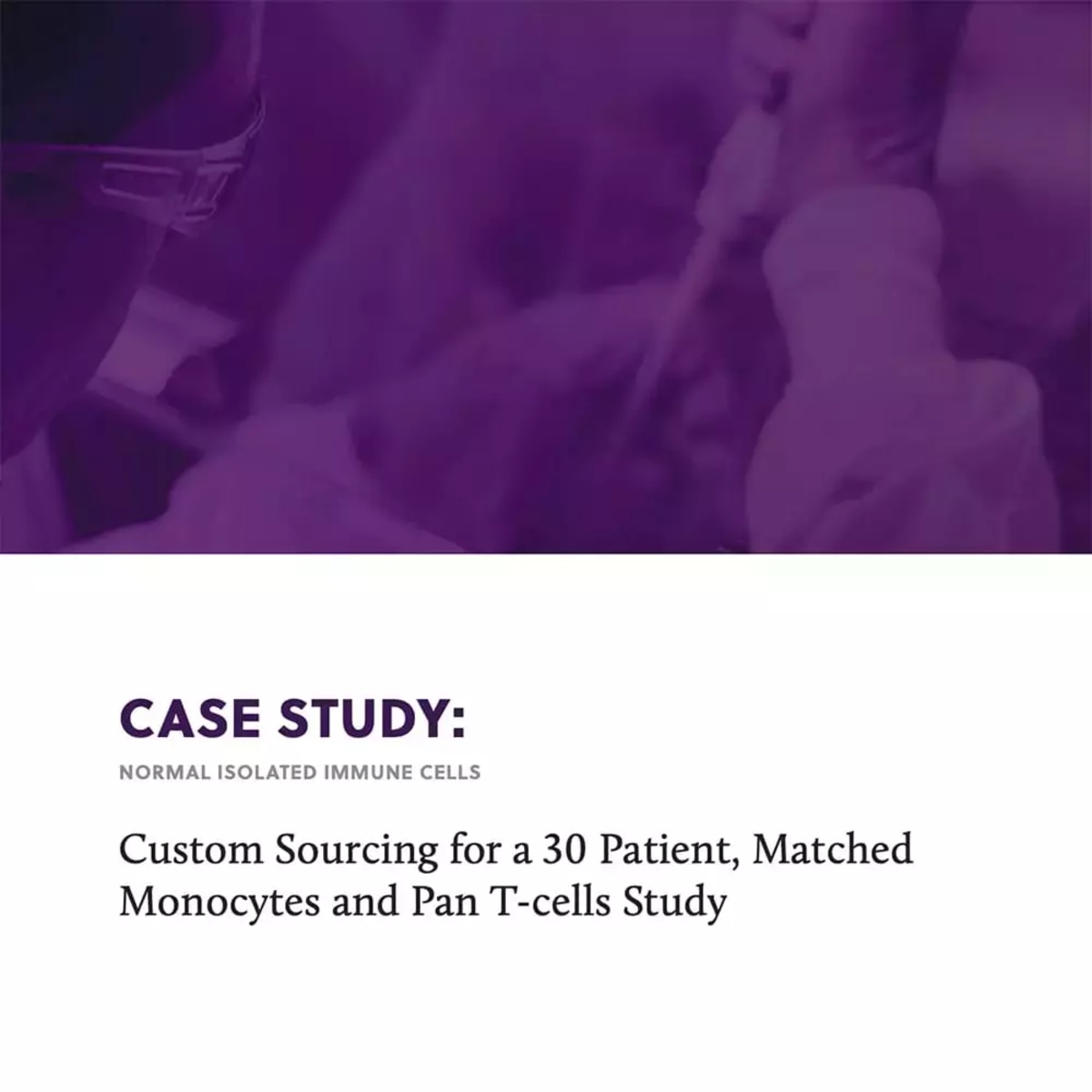 Normal Isolated Immune Cells
Custom Sourcing for a 30 Patient, Matched Monocytes and Pan T-cells Study
June 11, 2019
Custom Sourcing for a 30 Patient, Matched Monocytes and Pan T-cells Study
The client in this case study is a recognized and respected researcher in the hematological oncology discovery group of a major biopharma company. The researcher has been investigating interactions of novel therapies within the microenvironments of multiple hematological malignancies. Discovery Life Sciences has been a human biologics partner to this discovery group for over 5 years, providing diseased bone marrow and peripheral blood samples, but had not previously provided any healthy isolated immune cells. The discovery group typically sourced isolated cells from two well-known vendors, but has often had challenges with accrual timelines as well as the post-thaw quality and viability of the cells.
The name of the client and their company could not be disclosed for this case study due to the sensitive nature of their research.
STUDY PARAMETERS:
30 healthy apheresis patients
Match sets of monocytes and pan T-cells from the same patient


–

30 CD14+ monocytes, 20MM cells


–

30 CD3+ pan T-cells, 20MM cells
Quick accrual timeline
To propel your projects with The Power of Discovery.™
Contact Us Today
Let us know about your project!